RETRO MOTOR SHOW FAIR 2022 BEFORE US!
Retro Motor Show is not only a car fair, but above all a great journey through the history of motoring. During this event, visitors have the opportunity to see unique brands and models that many motoring enthusiasts would like to have in their garage. They delight with their figure, beauty and memories ... For a sentimental journey to the past, to times when the word "beauty" has always been associated with motorization, we invite you in November! The Retro Motor Show will unveil world and domestic legends to you. See models where the view will beat your heart more strongly, your hands will shake and tears will turn in your eye ... Show your children what your dreams looked like ...
MAIN WEB PARTNER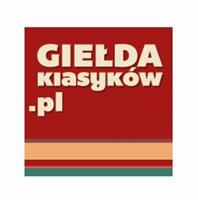 Idea Expo
Oferta
Zaufaj doświadczeniu! Z pasją budujemy stoiska targowe już od ponad 30 lat! W naszej ofercie znajdują się propozycje zabudowy we wszystkich dostępnych na rynku systemach wystawienniczych oraz rozwiązania nietypowe.
Golden Medal MTP
Sięgnęli po złoto!
Poznaj produkty, które będą wyznaczać trendy!
GARDENcity restaurants
Designerskie restauracje w biznesowym centrum Poznania
Elegancja, nowoczesność, obsługa na najwyższym poziomie. Wewnątrz kompleksu mieszczą się przestronne sale, których charakter ewaluuje wraz z wizją i potrzebami gości: Saffron, Vanilla, Tabasco i Cinnamon. Restauracje: Basilico Bistro - express lunche i Oregano and Wine typu fine dining.
City Marketing
Outdoor przyjazny miastu
Skorzystaj z usług promocyjnych oferowanych przez City Marketing i dotrzyj za naszym pośrednictwem do wielotysięcznej grupy odbiorców.