Everything you need to know about the 2022 edition
6 pavilions, exhibitors from all over the country, hundreds of vintage cars and motorcycles from Poland and the world
Retro Motor Show is a cult event that has permanently entered the calendars of all lovers of historic motoring. This is the only such moment of the year when the most beautiful classics from around the world gather together in one place, which cannot normally be seen on the streets of cities. This year's edition promises to be really special!
6 pavilions filled with motorization
Set aside some time to visit this year's entire exhibition. There are 6 pavilions waiting for you, which gives 35,000 m² of space! A full range of motorization during one event. This opportunity only happens once a year. Hundreds of unique cars and motorcycles. All this on October 28-30, 2022 in pavilions 5, 5A, 6, 7A, 8 and 8A!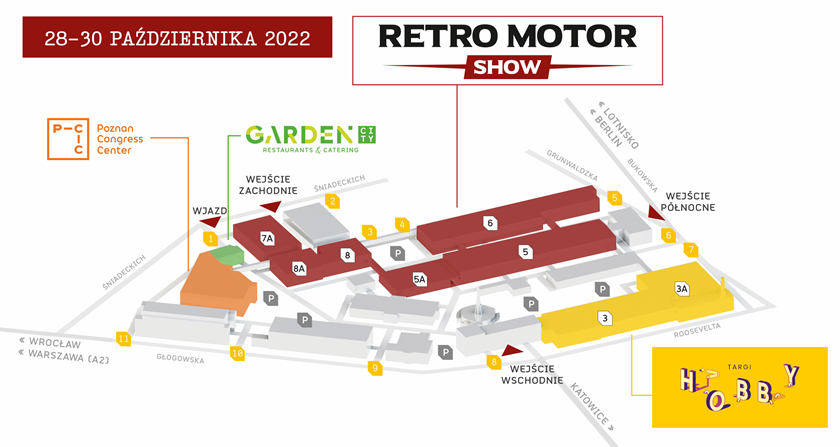 Hundreds of cars and motorcycles
Exhibitors from all over the country come to Poznań to present what they have the most valuable in their garages. Numerous Automobile Clubs, museums and associations have already announced their presence. You will surely meet representatives of the Classics Exchange, the Mermaids Club and Warsaw, or the Wena Museum, famous for its exceptional hospitality.